Regular price
$100.00 USD
Regular price
Sale price
$100.00 USD
Unit price
per
Sale
Sold out
RF Microneedling: Revolutionizing Skin Rejuvenation at Livinz MedSpa in Bronxville, NY
Dive into the world of RF microneedling, a game-changer in aesthetic treatments. Marrying the advantages of microneedling with radiofrequency energy, this minimally invasive procedure promises skin rejuvenation and tightening without surgery.
The Science Behind RF Microneedling
RF microneedling employs a specialized device that seamlessly blends tiny needles with RF energy. The needles generate minuscule punctures on the skin's surface, while the RF energy reaches the deeper skin layers. This synergy fosters natural skin healing, amplifies collagen synthesis, and ensures skin tightening.
Personalized RF Microneedling Treatments
What sets RF microneedling apart is its adaptability. The depth and intensity of the procedure can be tailored based on individual skin concerns and goals. From fine lines and acne scars to uneven texture and skin laxity, RF microneedling addresses a spectrum of skin issues.
Your RF Microneedling Session at Livinz MedSpa
Carried out by skilled professionals, the procedure commences with numbing cream application for comfort. The RF microneedling device is gently used, creating microchannels and infusing RF energy. Generally well-tolerated, any slight discomfort is short-lived.
After Your RF Microneedling: What to Anticipate
Post-treatment, expect mild skin redness and swelling, akin to sunburn. These usually subside within a day. Some might notice skin flaking, a part of the healing process. Results, marked by enhanced collagen production, improve over time, with multiple sessions potentially amplifying the outcomes.
Is RF Microneedling Right for You?
Deemed safe for varied skin types, RF microneedling is versatile in its application areas. From facial regions to hands, the treatment offers promising results. Nonetheless, it's crucial to seek advice from certified healthcare professionals to assess its suitability for you.
Discover RF Microneedling at Livinz MedSpa in Bronxville, NY
Embrace tighter, rejuvenated skin with RF microneedling, a blend of microneedling and RF energy benefits. Discuss your skin aspirations with our experts at Livinz MedSpa to see if this treatment aligns with your needs.
Share
View full details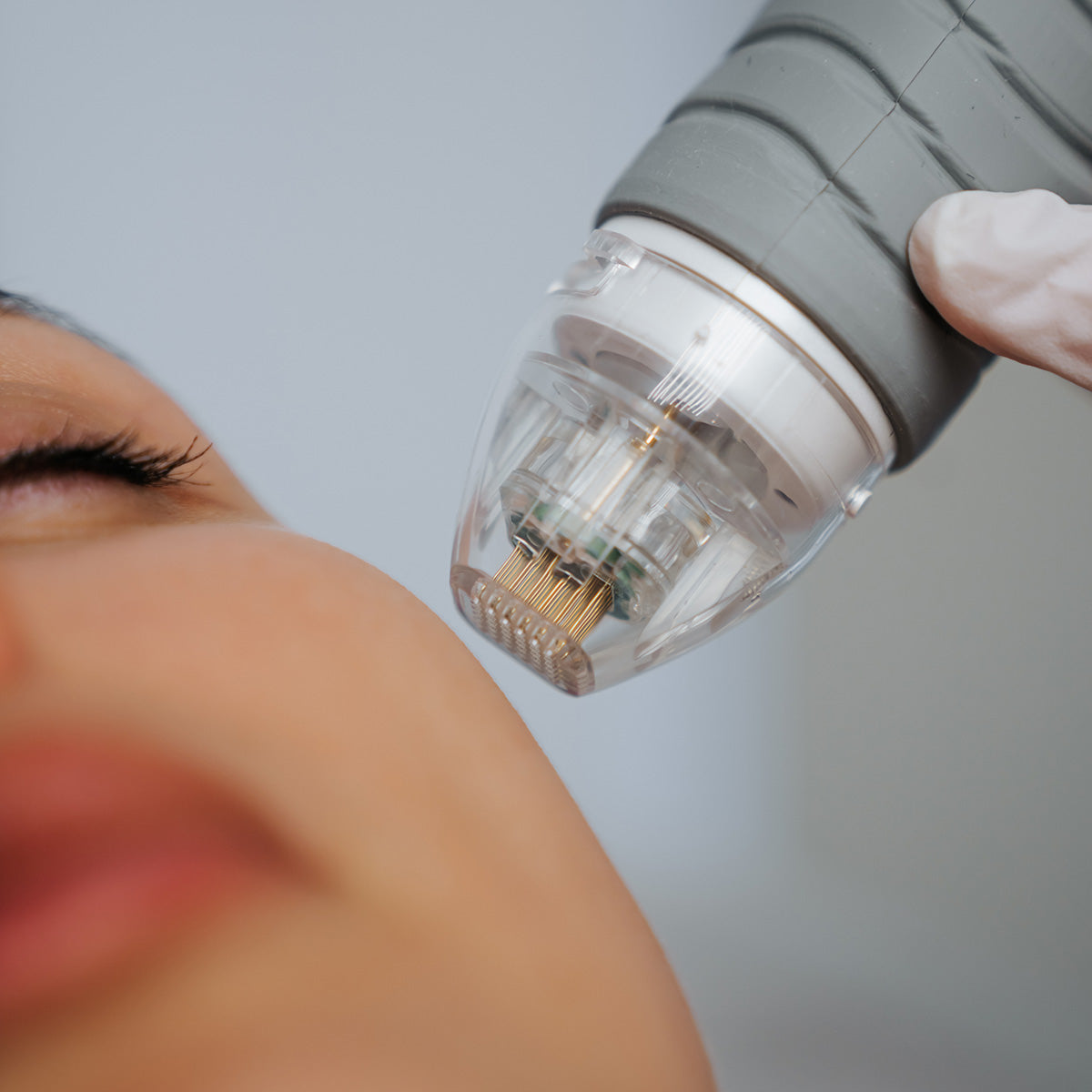 Request a Free Consultation
Fill out the form an our staff will reach out to schedule the best day and time for your appointment with our specialists.