Regular price
$100.00 USD
Regular price
Sale price
$100.00 USD
Unit price
per
Sale
Sold out
HydraFacial MD (Syndeo) at Livinz MedSpa in Bronxville, NY
Experience revolutionary skin transformation with HydraFacial MD (Syndeo) at Livinz MedSpa. This advanced treatment combines multiple procedures into one, offering cleansing, exfoliation, extraction, hydration, and replenishment of antioxidants in a single session.
Benefits of HydraFacial MD (Syndeo)
More than just a luxurious spa treatment, HydraFacial caters to various skin needs. Whether you desire radiant skin, acne reduction, improved tone and texture, or a fresh look for an upcoming event, HydraFacial offers promising results.
Is HydraFacial MD (Syndeo) Right for You?
The beauty of HydraFacial is its versatility. Catering to all skin types – be it dry, oily, or normal – HydraFacial is designed to benefit everyone.
Your HydraFacial MD (Syndeo) Treatment Experience
Enjoy a pain-free, relaxing session with HydraFacial. The treatment process includes:
Cleansing & Exfoliation: Shed the dead skin cells to unveil a rejuvenated layer.
Glycolic Solution Infusion: Purify and revitalize your skin.
Automated Extraction: Say goodbye to blackheads and impurities using vortex suction.
Antioxidant & Hyaluronic Acid Infusion: Nurture and shield your skin.
How Often Should You Opt for HydraFacial MD (Syndeo)?
For consistent results, consider visiting Livinz MedSpa every two weeks. Once you observe stable improvements, monthly sessions will suffice.
After Your HydraFacial: What to Expect
With HydraFacial, there's no recovery or downtime. Step out confidently without any post-treatment worries. However, pregnant or nursing women are advised against the treatment due to the use of specific skin-nourishing agents.
Combining HydraFacial MD (Syndeo) with Other Treatments
The compatibility of HydraFacial with other treatments varies. During your initial consultation, our skincare experts will tailor a skincare plan ideal for your skin type and requirements.
Book Your HydraFacial MD (Syndeo) Session Today!
Ready to immerse in the unique benefits of HydraFacial? Reach out to Livinz MedSpa in Bronxville, NY, and embark on your journey to healthier, clearer skin.
Share
View full details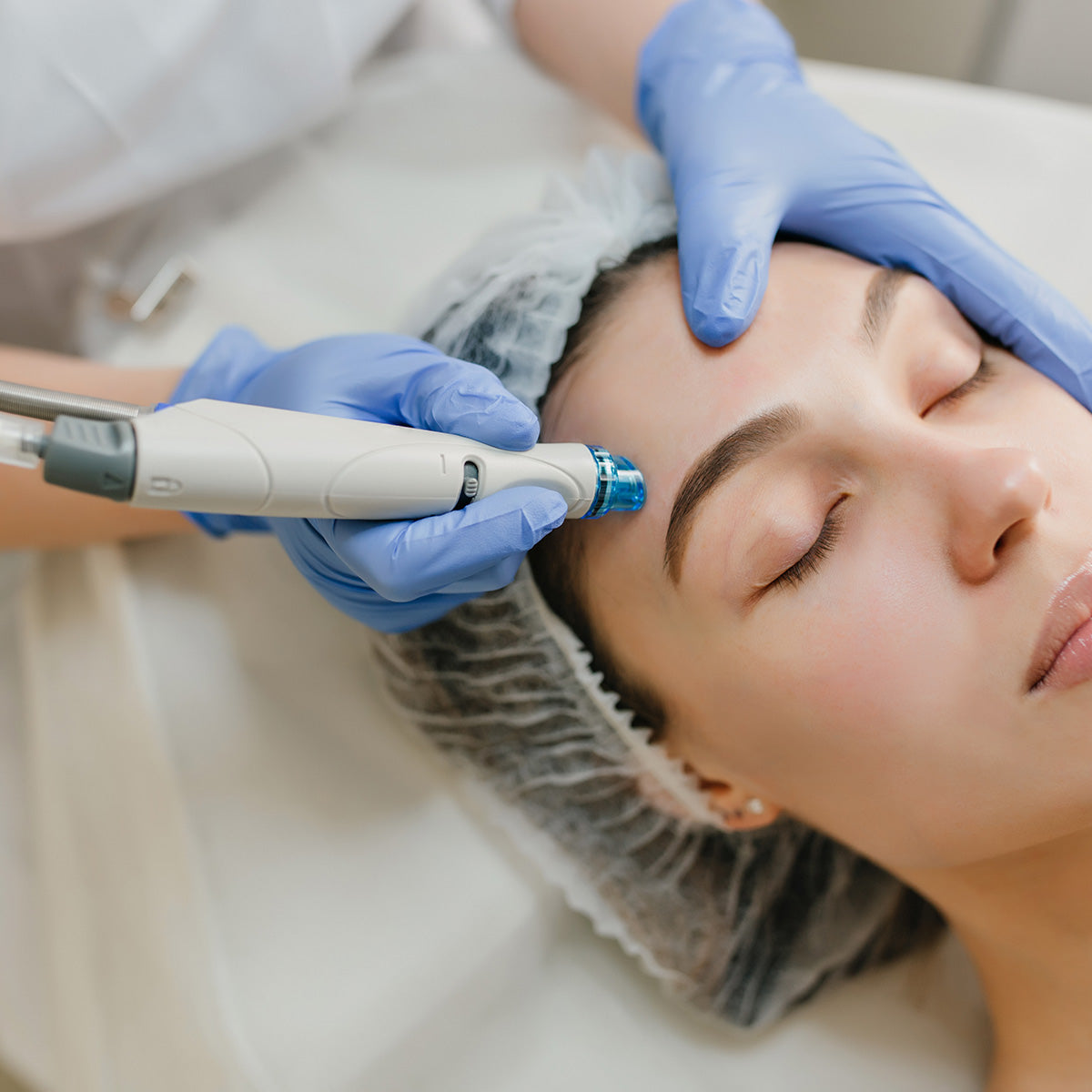 Request a Free Consultation
Fill out the form an our staff will reach out to schedule the best day and time for your appointment with our specialists.