Regular price
Sale price
$0.00 USD
Unit price
per
Sale
Sold out
Laser Hair Removal: The Ultimate Solution for Smooth, Hair-Free Skin
What is Laser Hair Removal?
Laser hair removal is a fast and highly effective method for reducing hair growth using precise laser energy. It can be up to 97% effective in drastically reducing the number of hairs in a given area, given the right combination of skin and hair type. At our clinic, we utilize the advanced Sciton BARE™ BBL laser, which combines three wavelengths for efficient and safe treatment of darker skin types. It's crucial to avoid offices that use IPL (Photofacial) lasers for hair removal, as they are less effective and can lead to disappointing results. With the Sciton BARE™ BBL laser, our treatments are suitable for all skin types, can target the entire body, and are simple and effective.
Laser Hair Removal Treatment Areas
Our laser hair removal treatment can be applied to various areas of the body, including the face, legs, arms, underarms, chest, back, and more. We offer flexibility and precision in treatment, allowing you to achieve smooth, hair-free skin in the areas you desire.
Laser Hair Removal vs. Shaving & Waxing
Laser hair removal offers a permanent solution to hair removal compared to the temporary methods of shaving and waxing. While shaving can be time-consuming and lead to nicks and cuts, waxing can be painful and cause skin irritation. Both methods also accumulate costs for razors, waxing kits, and shaving cream over time. Laser hair removal is a cost-effective and long-lasting solution, saving you time and money in the long run.
Laser Hair Removal Treatment Time
The duration of laser hair removal treatment depends on the area being treated. Smaller areas like the upper lip or underarms may take just a few minutes, while larger areas such as the chest, back, or legs can often be treated in as little as 15 minutes. We recommend a series of six to eight treatments for optimal results.
Laser Hair Removal Results
After completing the recommended number of treatments, most individuals experience an 80-90% reduction in unwanted hair. Visible results can often be seen after just three treatments, with a full series of treatments typically completed within six months. The number of required treatments may vary based on hair color, hair type, treatment area, and skin color. During your consultation, we'll provide a personalized estimate for your specific needs.
Frequency of Laser Hair Removal Treatments
The frequency of laser hair removal treatments varies depending on the area treated. For areas at or above the neckline, treatments should be repeated every 4 to 6 weeks, while areas below the neckline typically require treatments every 6 to 8 weeks for optimal results. Patients with darker skin types may need additional treatments for the best results. Avoiding tanning and retinoid products is recommended before scheduled appointments for effective and comfortable treatment.
How Laser Hair Removal Works
At our clinic, we use the Sciton BARE™ BBL laser, one of the most advanced laser hair removal systems. It's suitable for all skin types and effectively removes unwanted hair with three optimal wavelengths: 810, 940, and 1060 nanometers. These wavelengths provide safe and efficient results, minimizing the time required for treatment.
Laser hair removal targets the hair follicle's bulb during the active growth phase. The focused laser energy heats and deactivates the hair follicle, preventing future hair regrowth. Multiple treatments are required to address hair in various growth phases effectively.
Is Laser Hair Removal Safe?
Laser hair removal is a safe and effective treatment when performed by experienced professionals using advanced technology, like our Sciton BARE™ BBL laser. We prioritize your safety and minimize the risk of complications during treatment.
Does Laser Hair Removal Hurt?
The sensation experienced during laser hair removal varies among individuals, but most people describe it as a heated sensation resembling tiny pinpricks or rubber band snaps. Our advanced cooling technology keeps your skin at a comfortable temperature during the procedure, enhancing your comfort.
Laser Hair Removal Side Effects
Common side effects may include a temporary sunburn-like sensation, redness, inflammation, and swelling around the hair follicle post-treatment. These effects typically subside within hours, but some patients may experience sensitivity and redness for up up to a couple of days.
Is Laser Hair Removal Permanent?
Laser hair removal aims to provide long-lasting results. After a series of treatments, most individuals experience an 80-90% reduction in hair that doesn't regrow later in life. The longevity of results varies by skin type and commitment to treatment.
How Much Does Laser Hair Removal Cost?
The cost of laser hair removal varies depending on factors such as the treatment area's size and the number of sessions required. We provide cost estimates during your personalized treatment program development.
Saving Money on Laser Hair Removal
We offer cost-effective options for laser hair removal. Consider our Laser Hair Removal Package for a discount when purchasing a series of six sessions. It's a more economical approach compared to individual treatments. We also accept various payment methods, including financing through CareCredit and Cherry for convenient payment options.
Additional Laser Hair Removal FAQs
For answers to more questions and additional information, explore our FAQ section, covering topics such as eligibility, skin types, and treatment preparation.
How Old Do You Have to Be for Laser Hair Removal?
Laser hair removal is commonly performed on adults, but teenagers can also benefit. Our team will evaluate eligibility based on individual needs and understanding of the treatment.
Can I Get Laser Hair Removal If I Have Dark Skin?
Our Sciton BARE™ BBL laser is effective for all skin types, including darker skin tones, thanks to its unique technology. Patients with darker skin may require additional treatments for optimal results.
How Will I Need to Prepare for My Laser Hair Removal Treatment?
Preparation for treatment typically involves limiting sun exposure and refraining from using tanning products. Tanned patients may need to wait until their tan fades for more effective treatment. You can shave before treatment, but plucking and waxing should be avoided.
How Many Laser Hair Removal Treatments Will I Need?
Laser hair removal is performed as a series of treatments to target hair in various growth phases. The number of sessions needed varies by individual and treatment area. Our goal is to maximize your results by planning your course of treatments effectively.
Share
View full details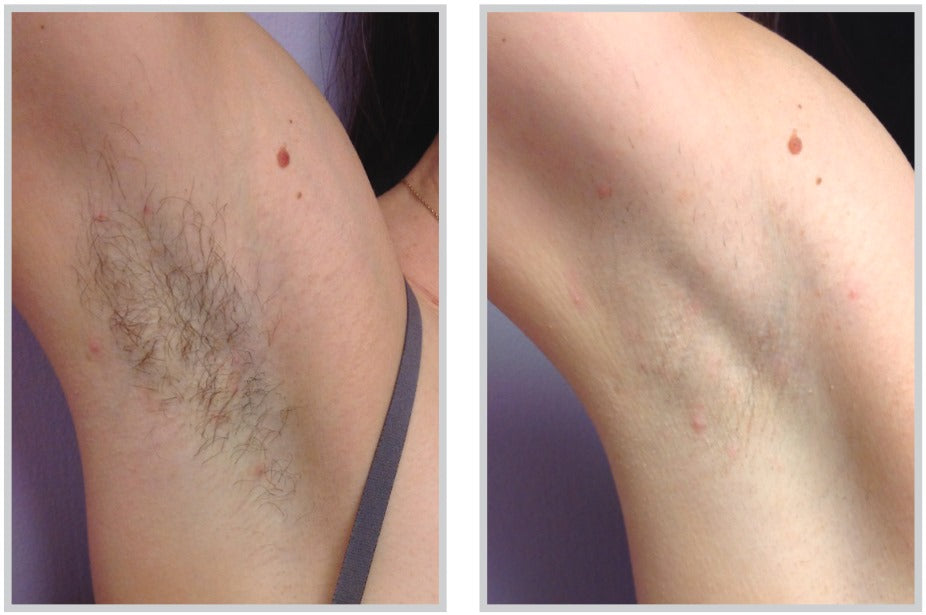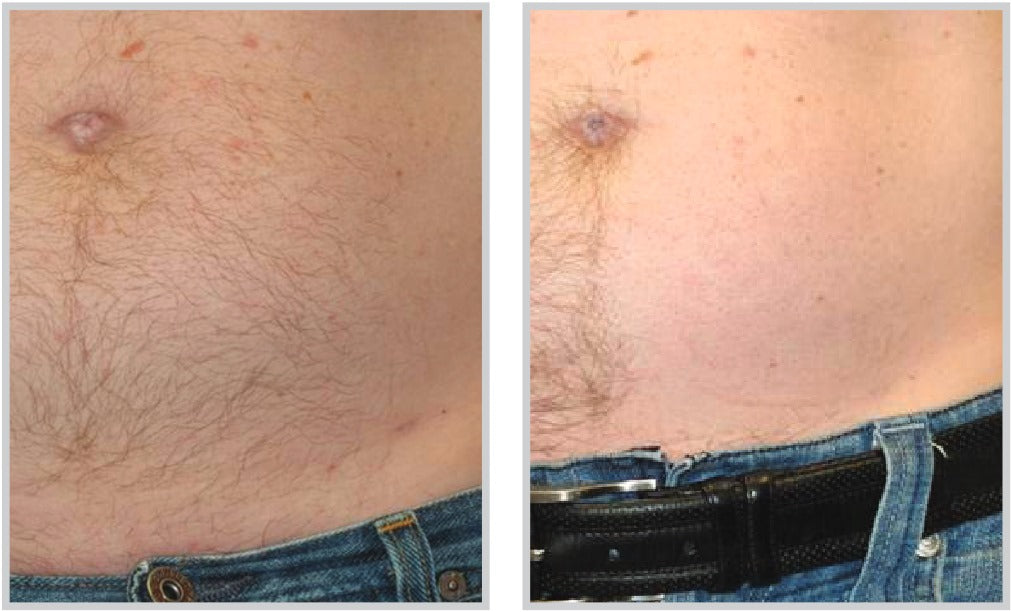 Request a Free Consultation
Fill out the form an our staff will reach out to schedule the best day and time for your appointment with our specialists.